PCSGL as Hole Sponsor at Kevin Karius Golf Tournament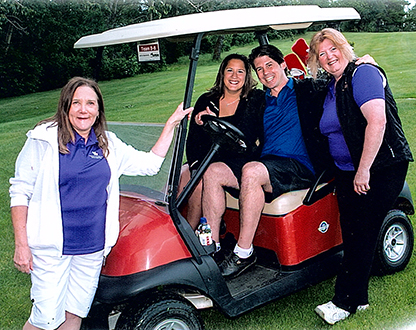 [Barbara Steckly, Casie Brightwell, Wayne Lee and Shanda Seraphin]
Perfect Alberta summer weather, amazing people and an outstanding organization were the perfect ingredients for a successful and fantastic golf day. Kevin Karius Easter Seals Celebrity Golf Classic Tournament's 25th edition took place on July 6, 2016, at the Belvedere Golf and Country Club in Sherwood Park.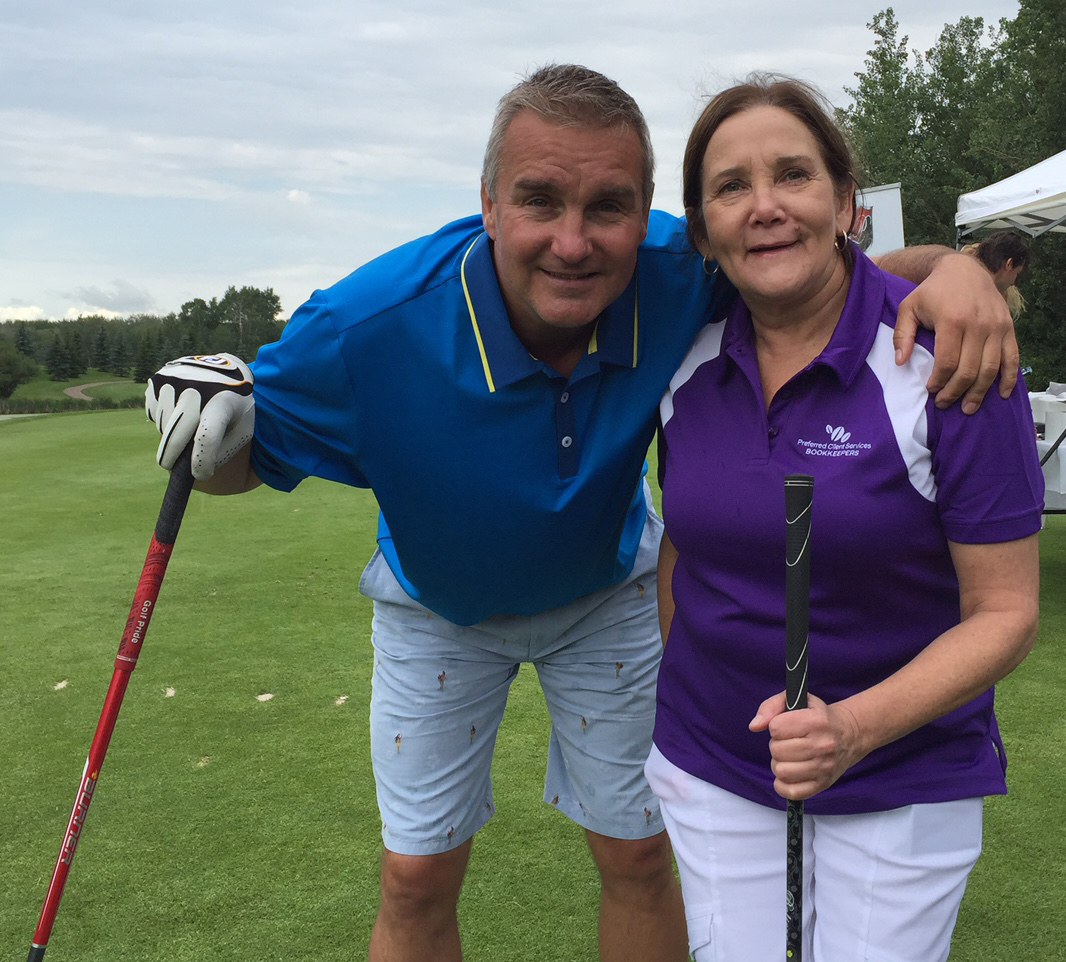 [Kevin Karius and Barbara Steckly]
As the 18th hole sponsor, Preferred Client Services Group was proud to participate in this Tournament, helping Easter Seals to raise $87,000 to fund their programs dedicated to providing services that foster inclusion, independence and recreation for individuals with disabilities and medical conditions. The money raised during the golf tournament will also be used to purchase much needed mobility equipment, such as scooters, vehicle and wheelchair lifts, as well as to help support the Easter Seals McQueen Residence in Edmonton.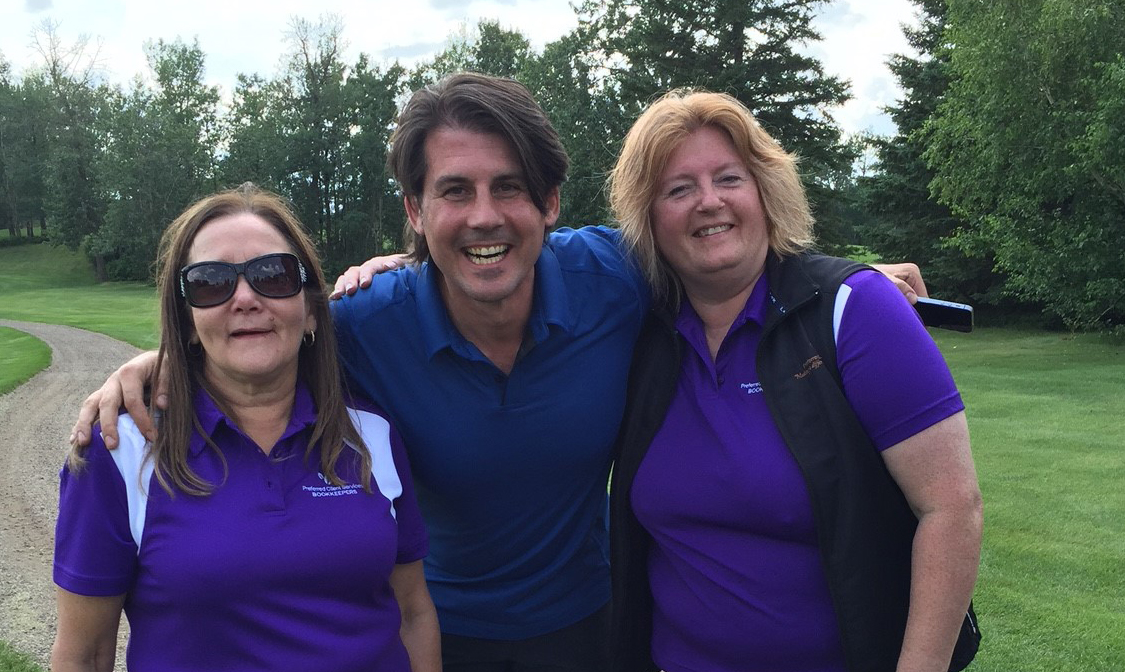 [Barbara Steckly, Wayne Lee and Shanda Seraphin]
Barbara Steckly and Shanda Seraphin formed PCSGL's team on the green, along with Casie Brightwell from Colby and Steckly Chartered Accountants. They had a lot of fun on the field while having the chance to play with Wayne Lee, and to meet Kevin Karius and other celebrities. In fact, their team was so good (slow) that the Marshal had them skipping a hole!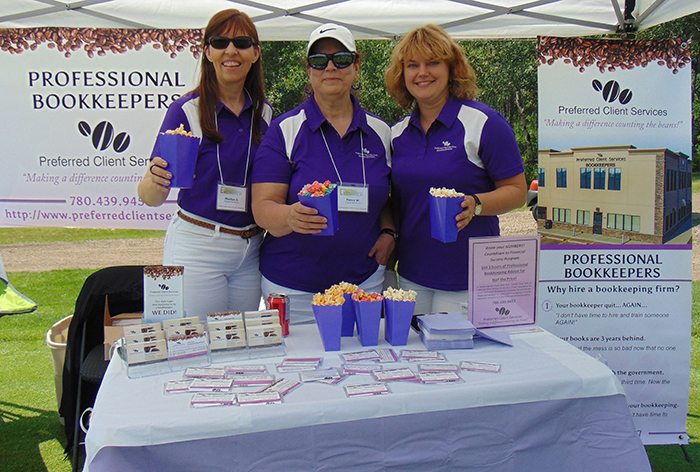 [Marilyn Sterling, Penny Woloszyn, and Svitlana Bukki]
As a Hole Sponsor, it was a pleasure to meet such fantastic people at PCSGL's booth where Svitlana Bukki, Marilyn Sterling and Penny Woloszyn made the honors for PCSGL and enthusiastically greeted and treated all the Golf participants.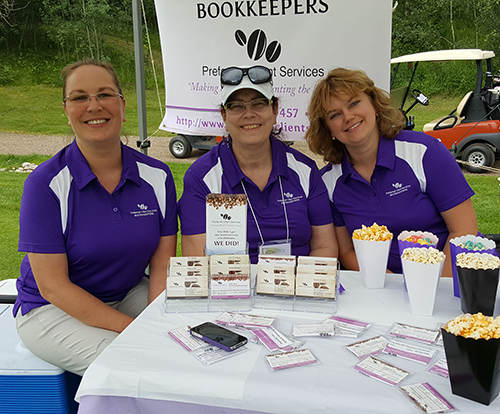 [Cindy Goss, Penny Woloszyn, and Svitlana Bukki]
In the end, what matters the most is the great feeling of giving back to our community by supporting Easter Seals organization.
We thank all of those who somehow participated and supported this cause, particularly those who came for the first time to this exciting Tournament. We also congratulate Easter Seals for the successful event and the amazing job they do by making a difference in the lives of some of those amongst us who face a more challenging everyday life.