Tip of the #29 - Management Reports or Financial Statements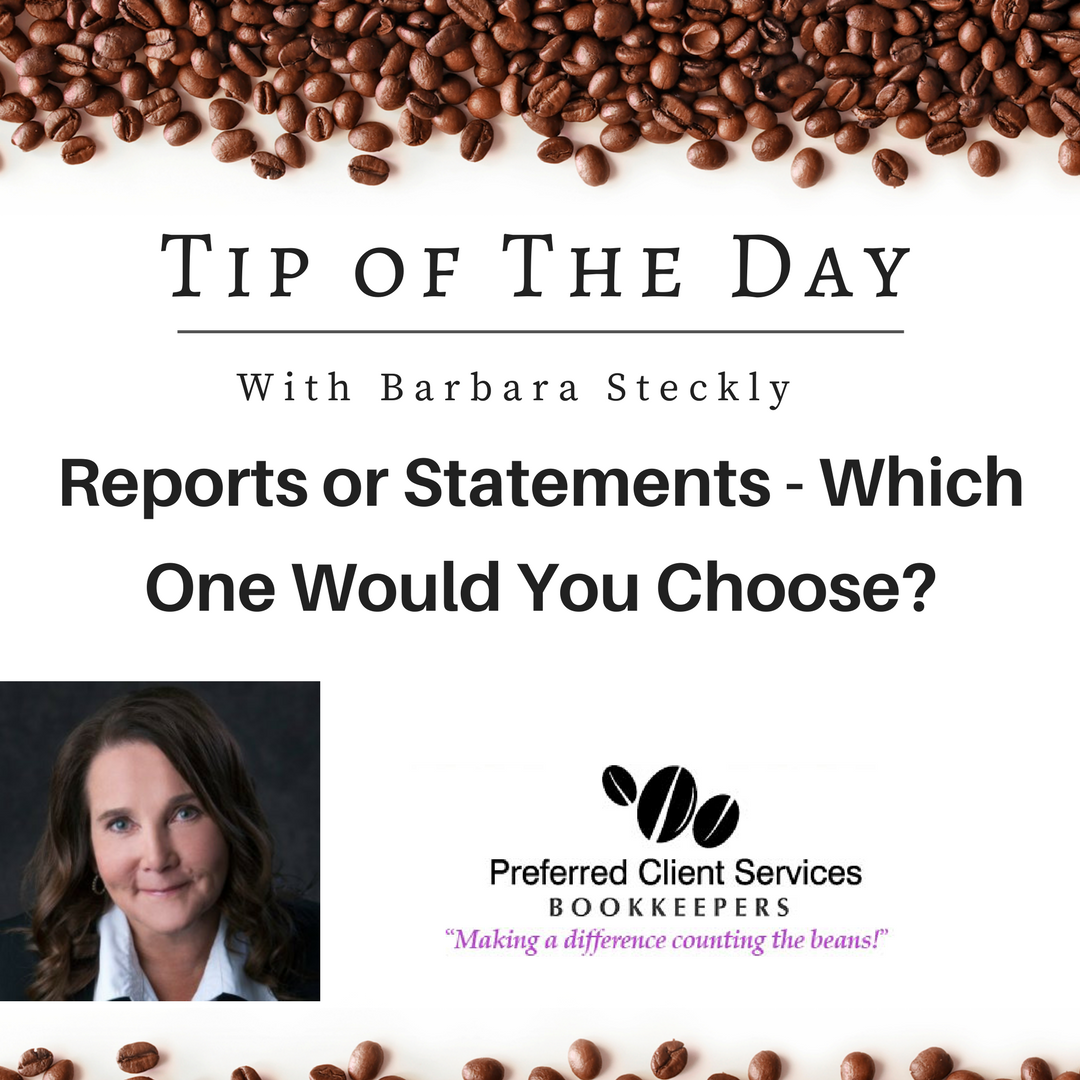 Management Reports or Financial Statements – Which One Would You Rather Have On a Desert Island?
Business Financial Reporting has a language all its own, consequently it's quite easy for the "bookkeeping unfamiliar" to become confused. Financial statements, for instance, are the reports prepared by your accountant at each year end.
They are consistently formatted in a standard manner so Canada Revenue officials can readily understand your business based on others similar to yours. If CRA sees an inconsistent or incomprehensible category it can create questions and thus delays. Financial Statements are not the place to express your originality and creativity.
Management reports, however, are all about you. Yes, you and your needs, your business objectives.
Management reports can be designed to show you where your money is coming in and how it's going out, in terms of the labour, supply costs and other expenditures it takes to keep generating that incoming revenue.
Financial Statements may work for CRA but, personalized effectively, Management reports will work for YOU! So "employ" them to the fullest! What categories do you need to look at each month to know you are on target? Just this simple step can revolutionize your business, potentially transforming it into a profit generating machine!
(Conversely, If you have yet to use this reported information to complete projections on paper indicating how your business can ultimately be more profitable, my friend, you are flying blind.)
So Start now! The small business information in your accounting system is yours for the using, a sophisticated financial tool at your fingertips to help you customize the reports you need to assist with daily, weekly and monthly operational activities and improving their efficiency.
It will definitely be worth your efforts! Because, used to their full advantage, Management Reports not only guide you in managing your business more effectively, but they pave the way to you accomplishing your goals and, eventually, realizing your dreams!
Preferred Client Services, professional bookkeepers in Edmonton, AB working as business partners to make a positive difference in your bottom line!