Tip of the day #27 - Batching is a Beeatch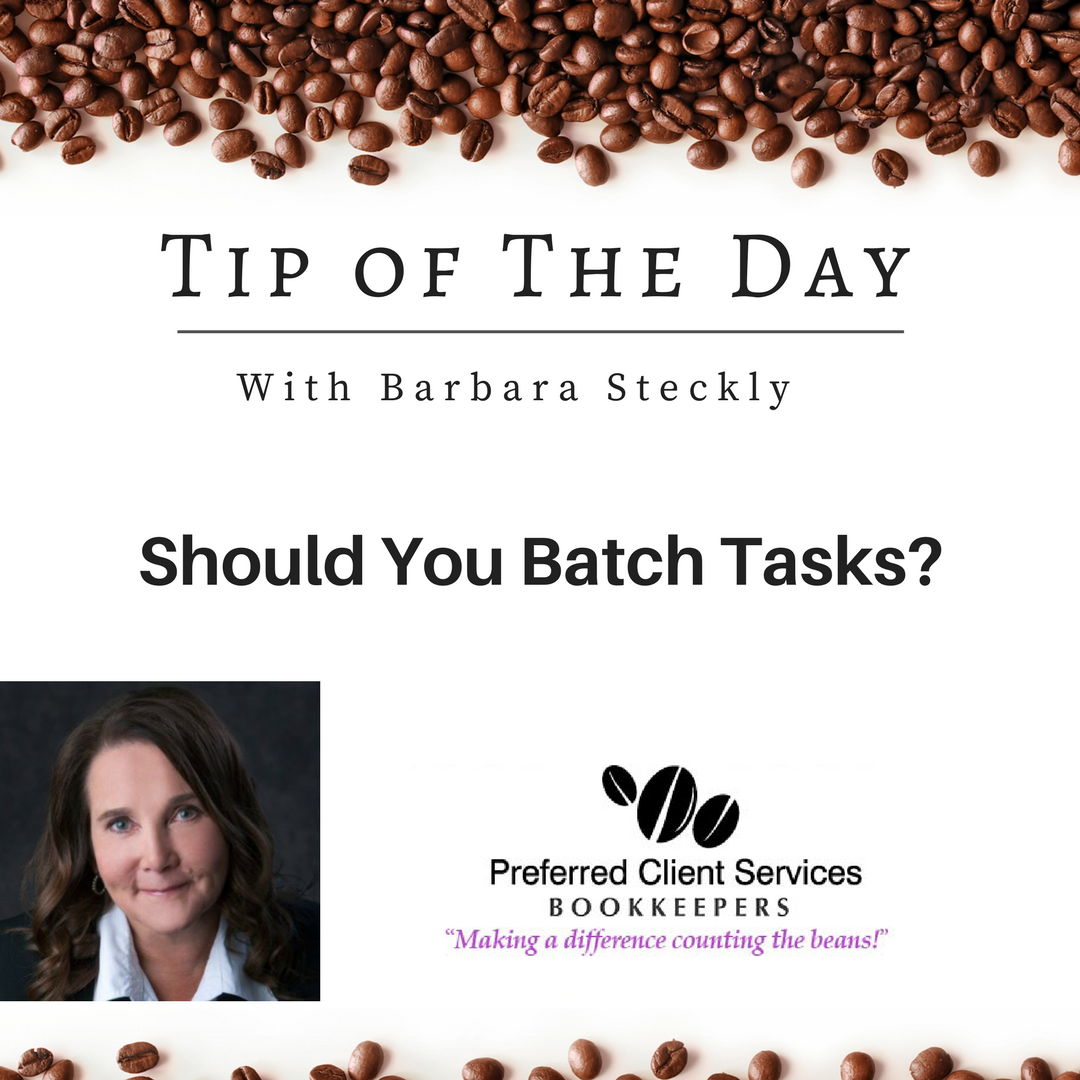 Batching is a
BEEATCH

!? Who knew?

Repetitive, tedious tasks, such as mass mail outs are traditionally organized in batches for efficiency's sake. This occurs with one or more employees completing the various activities involved, such as letter folding, envelop stuffing, stamping, addressing and sealing, by moving the whole batch through the progression one stage at a time.

Process improvement experts, however, claim folding 500 letters, stuffing them into 500 envelopes and then sealing the whole 500, step by step, is actually not more efficient at all!

Who knew?

Apparently, these advocates of "single piece flow" assert that your team members will achieve more satisfaction, and thus be more engaged in the job if they produce a whole finished product one after the other. This is a product, actually that they allege ultimately reaches your customer faster when time delay is eliminated and there's no waiting around for the completion of an entire batch.

In addition, this method is said to reduce the idle time of down line workers forced to pause while their colleagues finish up with previous steps in the process. Faster processing leads to enhanced productivity which means increased profitability!

You get a superior product created more promptly, while your employees experience a "morale uplifting" sense of accomplishment by seeing a completed job well done.

Stuff that in your envelope and seal it!

Preferred Client Services, Albertas Best Bookkeepers! We are professional bookkeepers serving Edmonton, AB and surrounding areas, working as business partners to make a positive difference in your bottom line!