Beautiful connections at The Nina's Patrons Lunch
The Nina Haggerty Centre for the Arts had their annual Patron's lunch on May 11, 2017. It was held at the community centre across from the Nina Haggerty Centre, with live music by Josh Mellott and a delicious menu provided by Creative Quality Catering. Patrons and artists had a great time together in a charming environment of flowing conversations and lots of laughter. After lunch, the Nina's New Voices' performance completed a delightful program.
It was great to learn that the Edmonton's community has been stepping up to support the Nina, whose Patron's program has grown from 13 Patrons to over 60 this year. Each patron is matched with an artist, and the patron's financial donation helps that artist and others continue to create art. At the annual Patron's lunch, the artists and patrons have lunch together, and each patron receives a piece of art created by their artist.
Preferred Client Services and Barb Steckly, herself, are patrons. Marilyn Sterling, representing Preferred Client Services, met Carl Philip, a talented artist and a wonderful lunch companion, who this year offered his art to Preferred Client Services.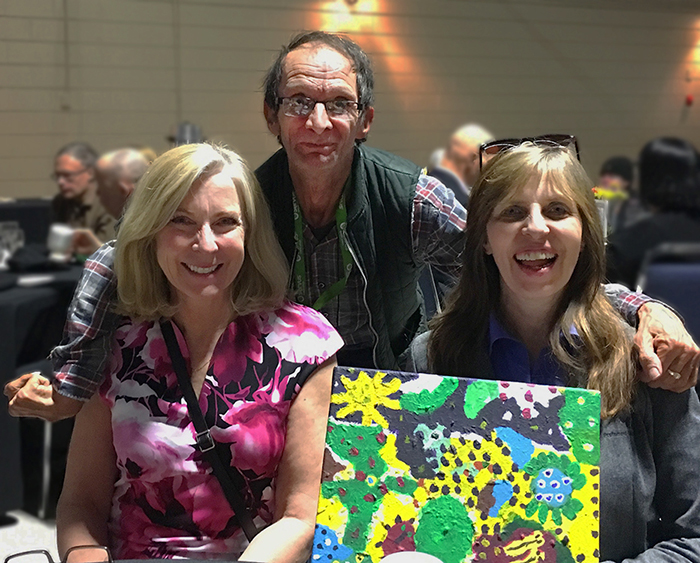 [Janice Kozak, a member of the Nina's board, Carl Philip and Marilyn Sterling from Preferred Client Services.]
There are many ways in which you can support this cause; please visit the Nina's website to learn how you can contribute.