Tip of the day #16 - Key Performance Indicators and Your Business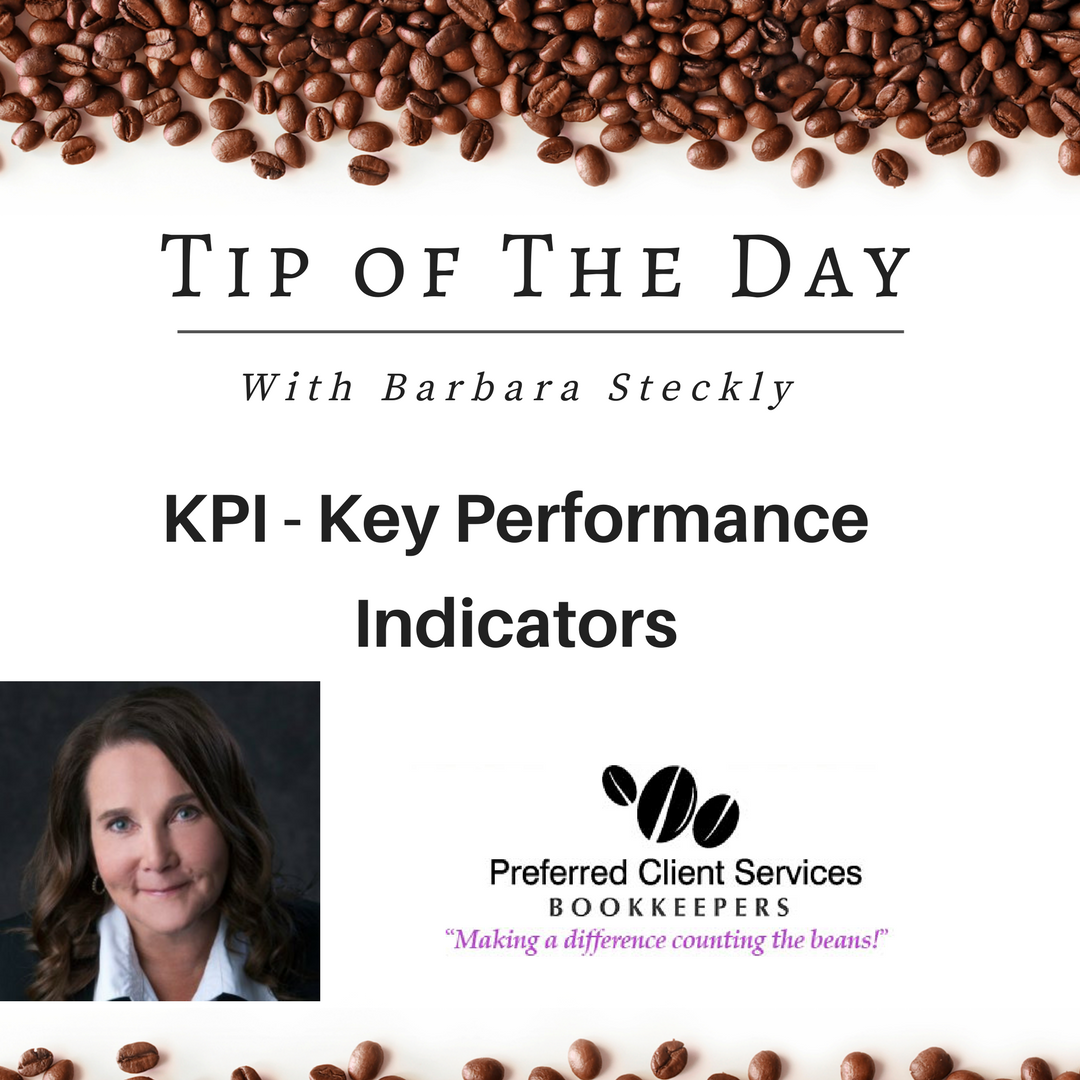 Barbara
Steckly

from Preferred Client Services with your bookkeeping tip of the day.

KPI analysis- Key Performance Indicators.

As a business owner, you should be well aware of where your money is being spent and whether or not you are charging enough for your products and/or services.

A monthly KPI (Key Performance Indicator) analysis can provide this information. By putting a percentage of income quotient to your expenses.

There are some expenses in your business that are crucial to have a successful bottom line. In your business it may be the cost of your goods for sale. Do you know what the acceptable percentage of these costs is to your sales? Do you look at this each month? Depending on the size and type of business a 2 - 3% increase in your direct costs could eat up your bottom line profit. You wouldn't want that to happen very often.

Does your bookkeeper know what your Key Performance Indicators are?

Barbara Steckly from Preferred Client Services, partnering with you, your Edmonton business, your team and your accountant to make a positive difference in our bottom line.