Tip of the day #19 - Full Cycle Bookkeepers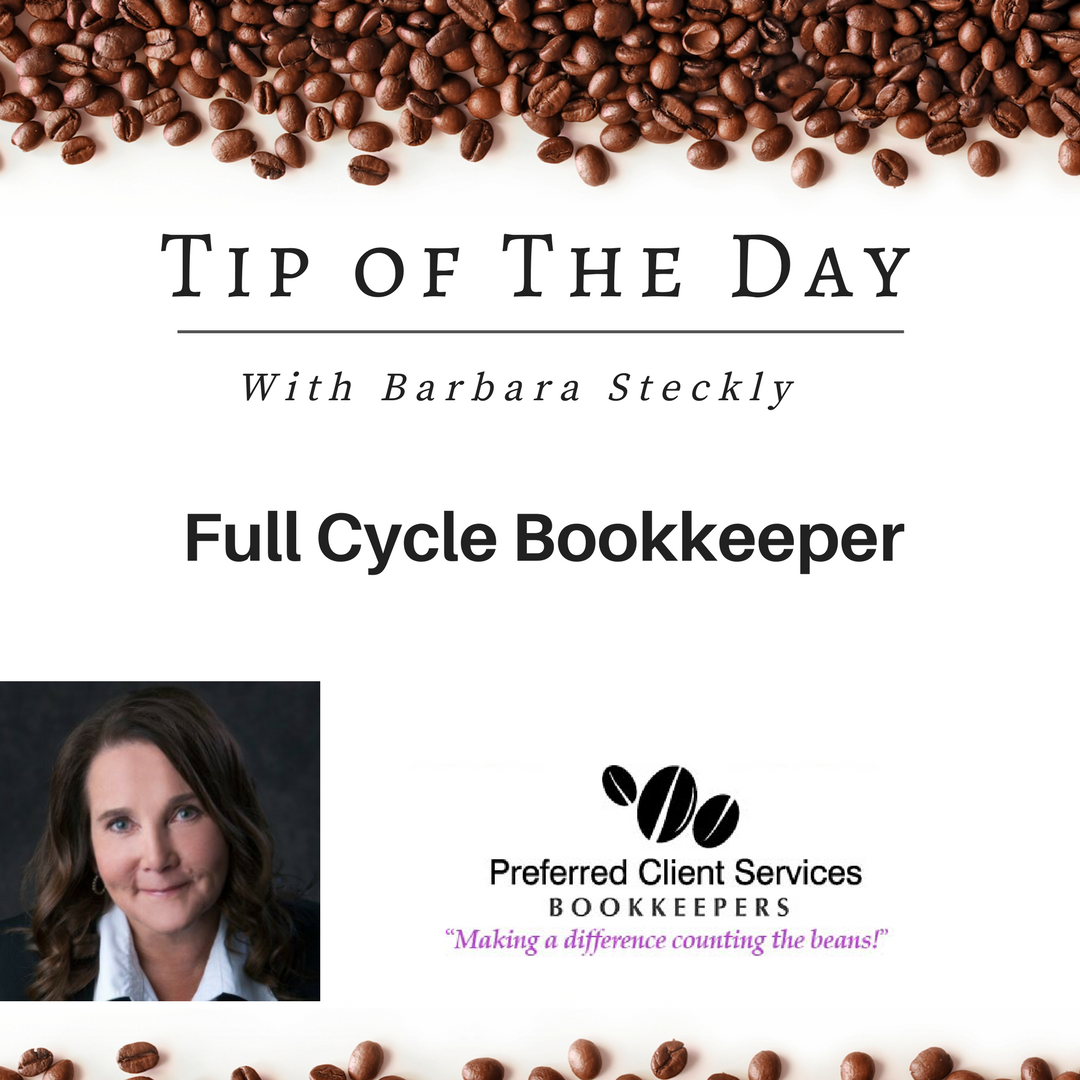 Barbara Steckly, owner of Preferred Client Services, your best choice in Professional Bookkeeping Partners.
Are you baffled by the current barrage of "so-called" bookkeepers out there these days offering up their services?
If you're trying to pick the right professional to finesse your financial files, make sure you get the "REAL DEAL"!
You see, the numbers knowledge one needs to put together payroll or excel at corporate accounts payable, doing the same duties day in day out is a mere modicum compared to the advanced skills, training, and talent it takes to perform, "Full cycle accounting."
Yes, far from simply entering figures into a computer software accounting program, true bookkeeping is a year round "labour of ledger", essentially, a business work of art!
The truth is a full cycle bookkeeper plays an integral part in your business, beginning at the time of its theoretical inception and planning stag through to its initial start up.
and our participation continues to be invaluable right on through the growth years as well, as we work alongside you, month by month, ensuring your ventures ultimate success.
It's a competitive world out there.
Some may have what it takes. But at Preferred Client Services, bookkeeping services in Edmonton, AB we only hire the ones that have ALL that it takes.
And so should you!
A full cycle bookkeeper is the smart business owner's best friend!
Preferred Client Services, professional bookkeepers in Edmonton, AB working as business partners to make a positive difference in your bottom Line