Tip Of The Day #39 - Avoid Auditor Infestations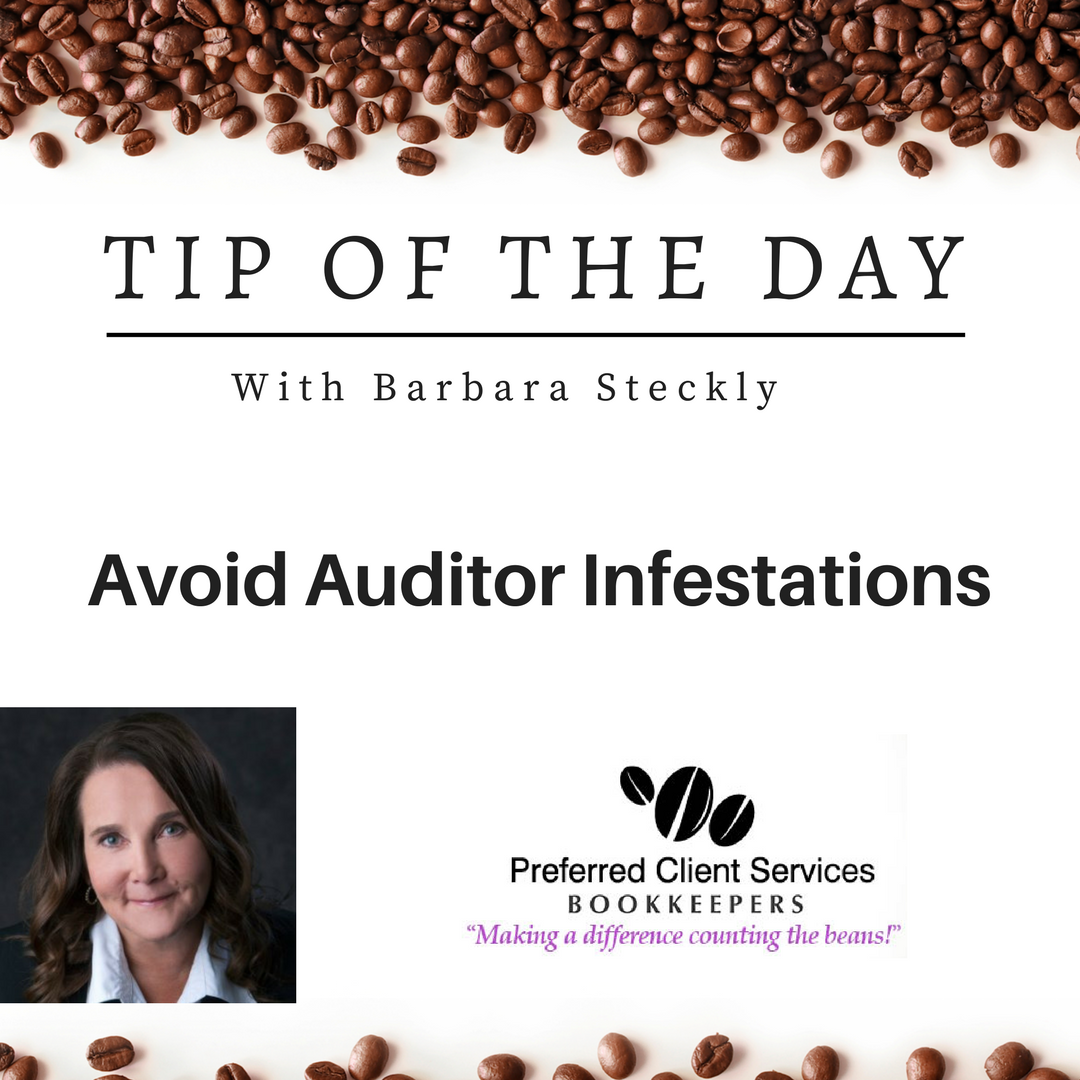 Barbara Steckly, owner of Preferred Client Services, your best choice in Edmonton, AB for professional bookkeeping partners.
Your business records are one thing but your personal ones are nobody's business but your own.
Keep it that way! Separate business from personal! Maintaining a separate bank account and credit card for your business affairs is easy and essential, an excellent method to track all your business income.
Get into the habit of paying yourself first by setting up an automatic payment to your personal account, twice a month, while you run your business on the remaining cash. Avoid intermingling business transactions with your personal accounts.
When compiling accounting records and calculating taxes trying to separate the resulting mix-up just makes everything more complicated, time consuming and costly. In the event of an audit, opening up your business files is ordeal enough. Don't make it necessary for them to look into your personal finances too. Mind your own business or someone else will!
Preferred Client Services, professional bookkeepers in Edmonton, AB working as business partners to make a positive difference in your bottom line.