PCS is recruiting a team for the Woman2Warrior Competition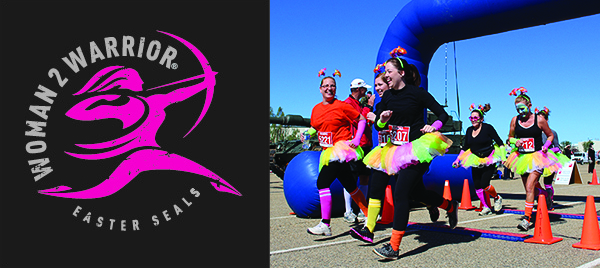 [Our Team starting the race at last year's competition.]
Preferred Client Services Group will be participating in Women2Warrior's competition of 2017 and we are recruiting for our team. If you're a woman and your bravery allows you to participate on this obstacle adventure race, we would love to have you in our team! You will have a great opportunity to test your strength, agility, balance, and sense of adventure while having fun supporting Easter Seals Alberta.
This event will take place on May 28, 2017, at the Canadian Forces Base - Edmonton Garrison and the funds will go to Easter Seals Alberta where they will be used to support kids with disabilities and medical conditions. Each team will be fundraising for Easter Seals and besides the race there will be many other attractions and activities for both adults and kids.
Are you in for the challenge? Please call Barb (780-439-9457) or Cindy (780-782-8483) to join our team!