Tip of the day #20 - Managing Ongoing Emails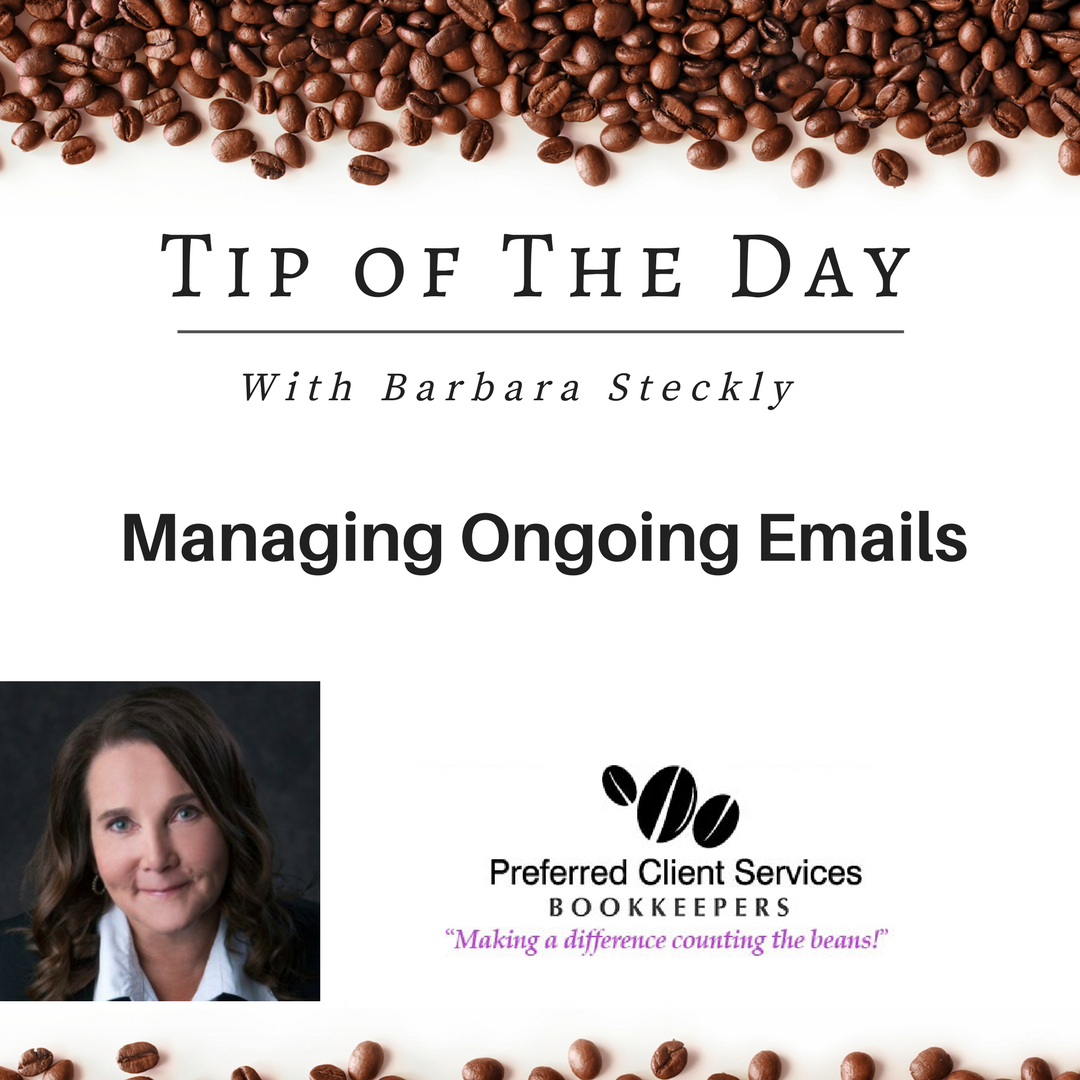 Barbara
Steckly

, Preferred Client Services - Bookkeeping Services in Edmonton, AB with your business tip of the day.
Is your Productivity Enemy #1 - Email?
"If you don't design your own life plan, chances are you'll fall into someone else's plan. And guess what they have planned for you? Not much."
These wise words from the great Jim Rohn, famous entrepreneur, author, and motivational speaker, should resonate with you if you're a business owner focused on achieving top productivity in the workplace for yourself, as well as your team.
Productivity enemy number 1? EMAIL !
Yes, that ongoing onslaught of email that monopolizes most of your day is a major distraction for you and your staff.
Those personal messages and pass around jokes end up wasting valuable minutes that eventually add up to hours.
Even when it comes to business emails, the "expected" immediate response time can make you its slave.
No more! It's time to take control!
Establish a designated email checking schedule that makes sense in terms of your operational requirements.
For example, when staff arrive at work they are allotted 15 – 20 minutes of email administration and then the day is a "no email zone" until 15 -20 minutes before lunch.
Implement a plan that works for you and then have your team members compare their before and after "email control" productivity rates. You will be amazed at the difference!
Make this an integral part of your business culture and watch how effectively it improves speed and efficiency in the workplace!
Preferred Client Services, Professional Bookkeepers serving Edmonton and Sherwood Park, AB, working as business partners to make a positive difference in your bottom line