9th Annual Spirit of Chrysalis
On June 8th, Preferred Client Services Team will be celebrating Chrysalis's spirit on the 9th Annual Spirit of Chrysalis Gala Breakfast.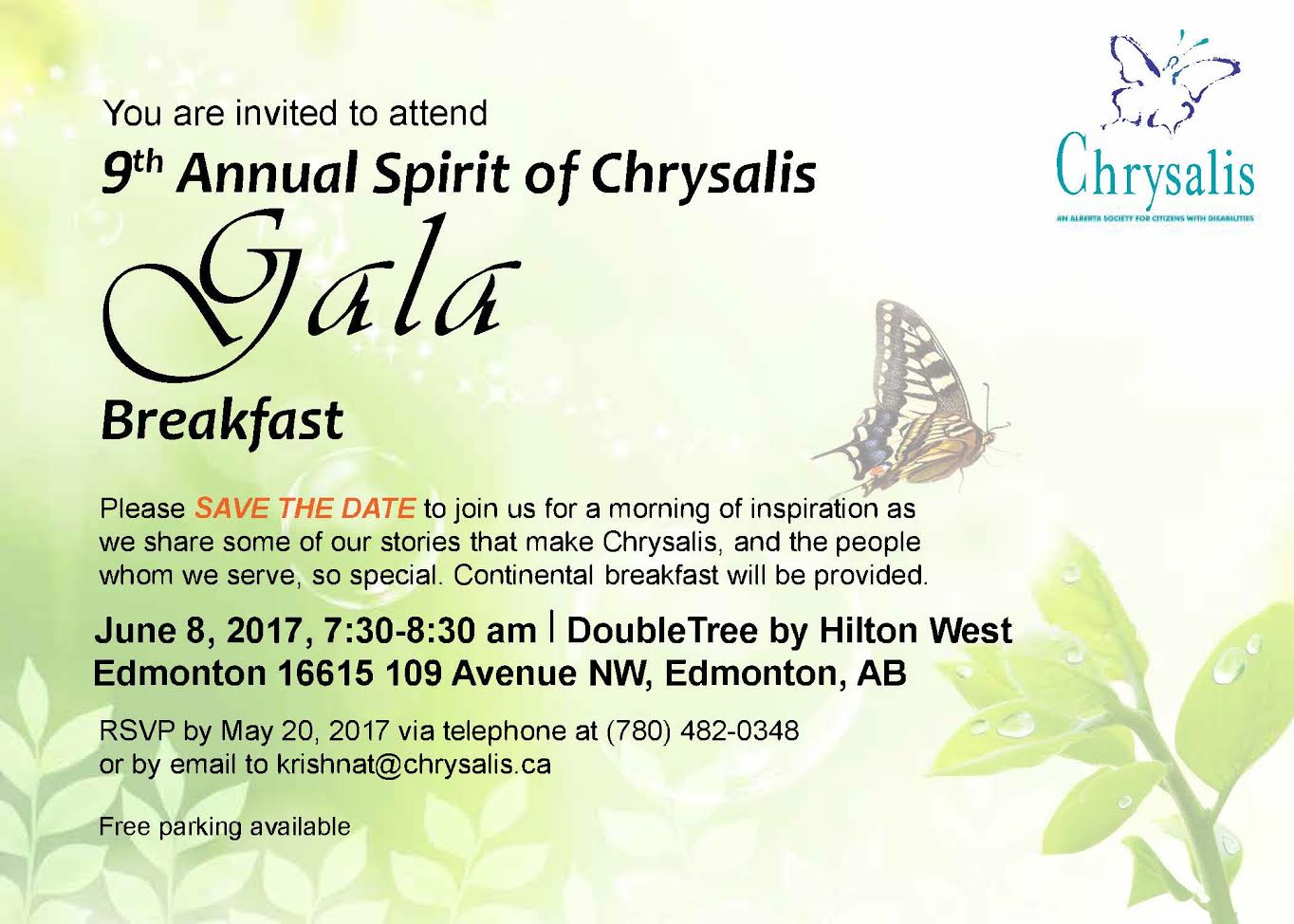 We are looking forward to hearing the inspiring stories that make Chrysalis an incredible organization serving remarkable people. Chrysalis Society is a not-for-profit organization dedicated to the provision of quality services and programs for adults with intellectual disabilities in Edmonton and Calgary. Chrysalis's services include supporting individuals to achieve their goals and dreams through the pursuit of employment, volunteer and/or recreational activities.
This event is free for everyone to attend and we would love to meet you there. Please see here how you can participate or here how you can support this cause in many other ways.