Tip Of The Day #17 - What type of bookkeeper to use for your business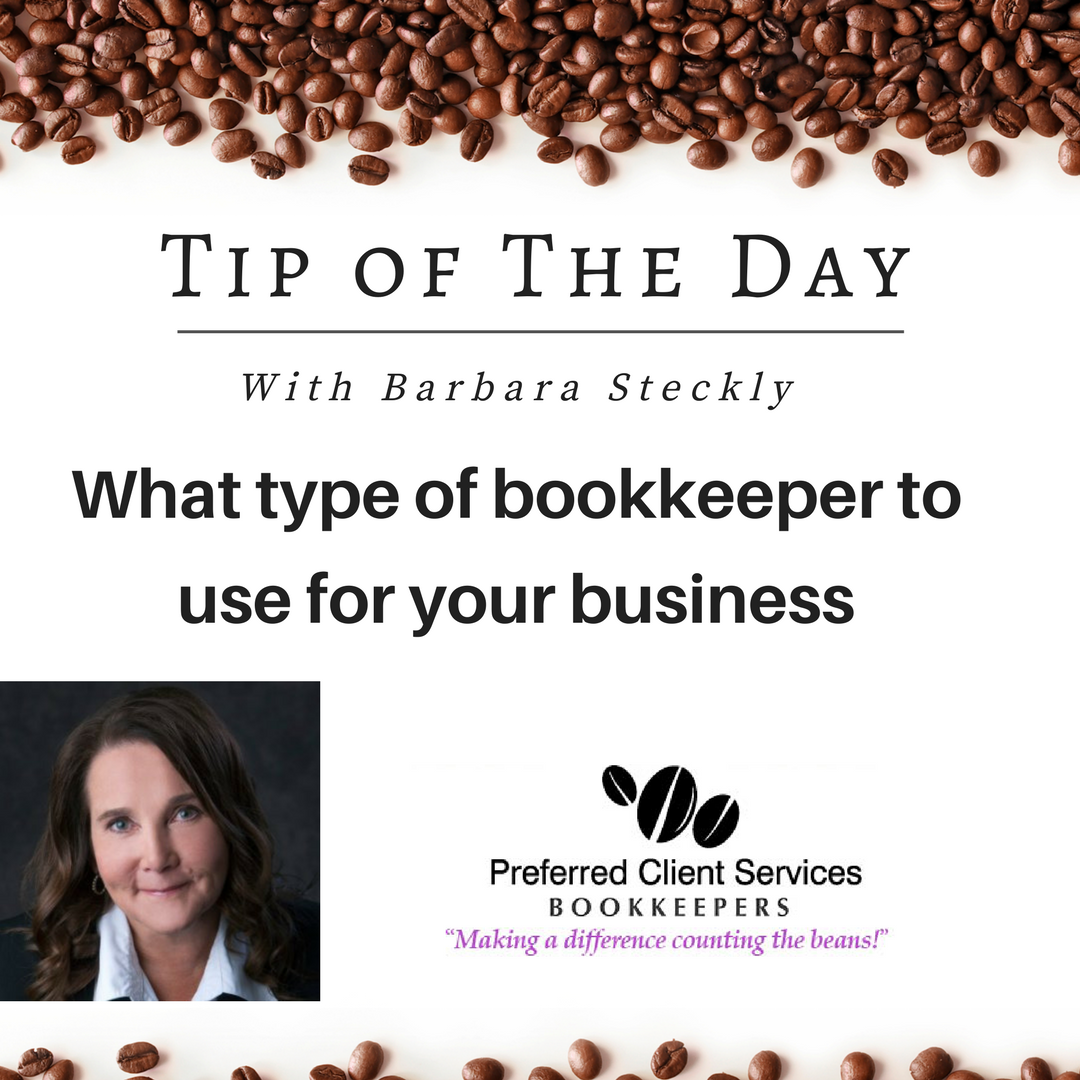 Barbara Steckly from Preferred Client Services with your bookkeeping tip of the day.
How do you make that decision to have an in-house bookkeeper or a third party bookkeeper?
Are you adding other duties besides the daily bookkeeping functions such as answering the phones, some inside sales? This will sometimes work out, but you need to be aware that a person that is good at bookkeeping is typically not good at sales and vice versa.
Do you have enough work to keep an in-house bookkeeper busy for the full day? There is a lot of time (and money) wastage if not.
A third party bookkeeper can add an additional level of confidentiality as well as provide a segregation of duties and can be less expensive than a full time bookkeeper. Outsourcing your bookkeeping to a company will usually save you money, as there is no time wasted. They come in to do the job and leave. You only pay for what you need.
Barbara Steckly from Preferred Client Services, partnering with you, your Edmonton and Sherwood Park business, your team, and your accountant to make a positive difference in our bottom line.