Tip Of The Day #40 - The Proverbial Paper Trail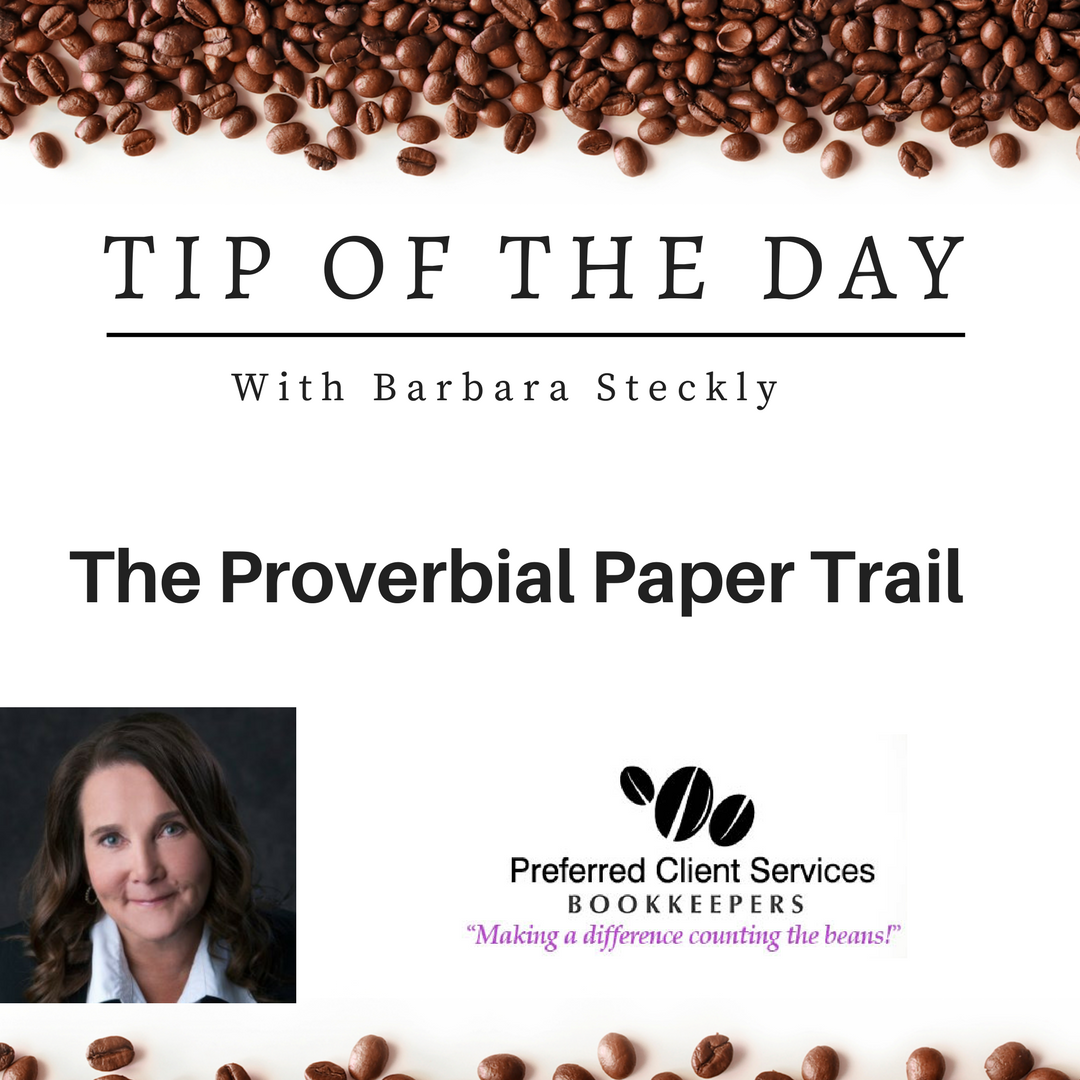 The Proverbial Paper Trail
According to Albert Einstein, "The hardest thing to understand in the world is income tax."
But as good citizens we know, when it comes to filing our taxes, ours is not to wonder why, ours is just to justify. Yes, you need to back up the numbers you're reporting so make sure you audit proof your records by effectively preserving the audit trail.
Keep all your bank deposit receipts and cheque stubs, or make copies of the cheque if no stub is available. If you use a deposit book, ensure that the customer's name, cheque number and amount are recorded.
When making bank machine deposits, get that specialized print out that includes a 'picture' of the cheque, even if you have to make a separate deposit for every one. This proves what was taxable as income, versus what is non-taxable as personal contributions or loan proceeds.
Keep all your receipts, no matter how small the amount, including ones from debit and credit card purchases. Make sure they are legible! If a receipt does not have a description of your purchase, write it on the back yourself along with the reason why you made the expenditure.
Remember in the event of an audit no receipt, no deduction. And when everything starts closing in in you at tax time just keep in mind the wise words of Arthur C. Clarke
"The best measure of a man's honesty is NOT his income tax return. It's the zero adjust on his bathroom scale. "